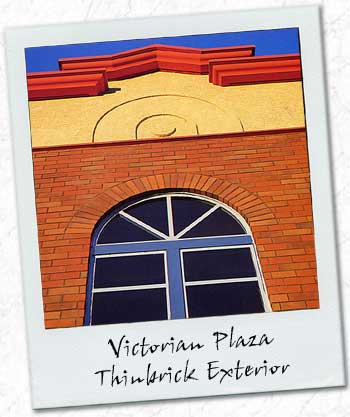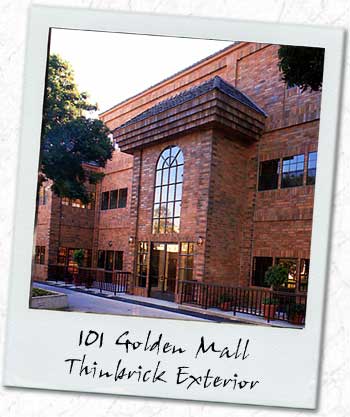 Dear Client,
Since our inception it has been our goal to produce quality installations at reasonable prices and in a timely manner. We believe that we have been successful in this endeavor.
We specialize in exterior veneers, primarily thinbrick, ceramic tile, granite and full size masonry. We also install extensive quantities of interior ceramic tile (commercial only) and pavers.
On the pages of this web site we have displayed a small portion of our work. We hope this will assist you in selecting our company to work on your project.
Cal. License #453381 (C-54, C-29, B)
Installation Specialists
Adhered Veneers -All types
Thinbrick, Natural Stone, Manufactured Stone and Tile
Commercial Ceramic Tile -All types
Ceramic, Porcelain, Quarry, Mosaic, Glass, Stone
Epoxy Installation and Waterproofing
For further information please contact Bardia, Senior Project Manager.
American Tile & Brick Veneer, Inc.
1389 E. 28th. Street
Signal Hill, CA 90755
(562) 595-9293, FAX (562) 426-8127
American Tile & Brick Veneer, Inc. (ATVB) has completed over 500 large Commercial tile and masonry projects since 1984. In addition to being one of the major commercial tile contractors, ATBV is the largest installer of adhered veneers in the state of California. ATBV is a union shop and operates statewide. ATBV has also secured licenses in Nevada, Arizona, Utah and Washington State.
ATBV has successfully completed many high profile projects including Metro Rail-Union Station, UC Davis-Mondavi Center of the Arts, Sherman Oaks Fashion Square, Dreamworks Studios, Sony Studios, Cal Poly Pomona-Administration Building, Cal State LA-Luckman Center for the Arts, St. Francis Medical Center, Sega Gameworks-Ontario, Victorville Federal Prisons, Naval Hospital 29 Palms, DirecTV, Smith Emery Lab Building, Hughes Aircraft, King Drew HS, Nellis Air Force Base (Nevada) and many others.